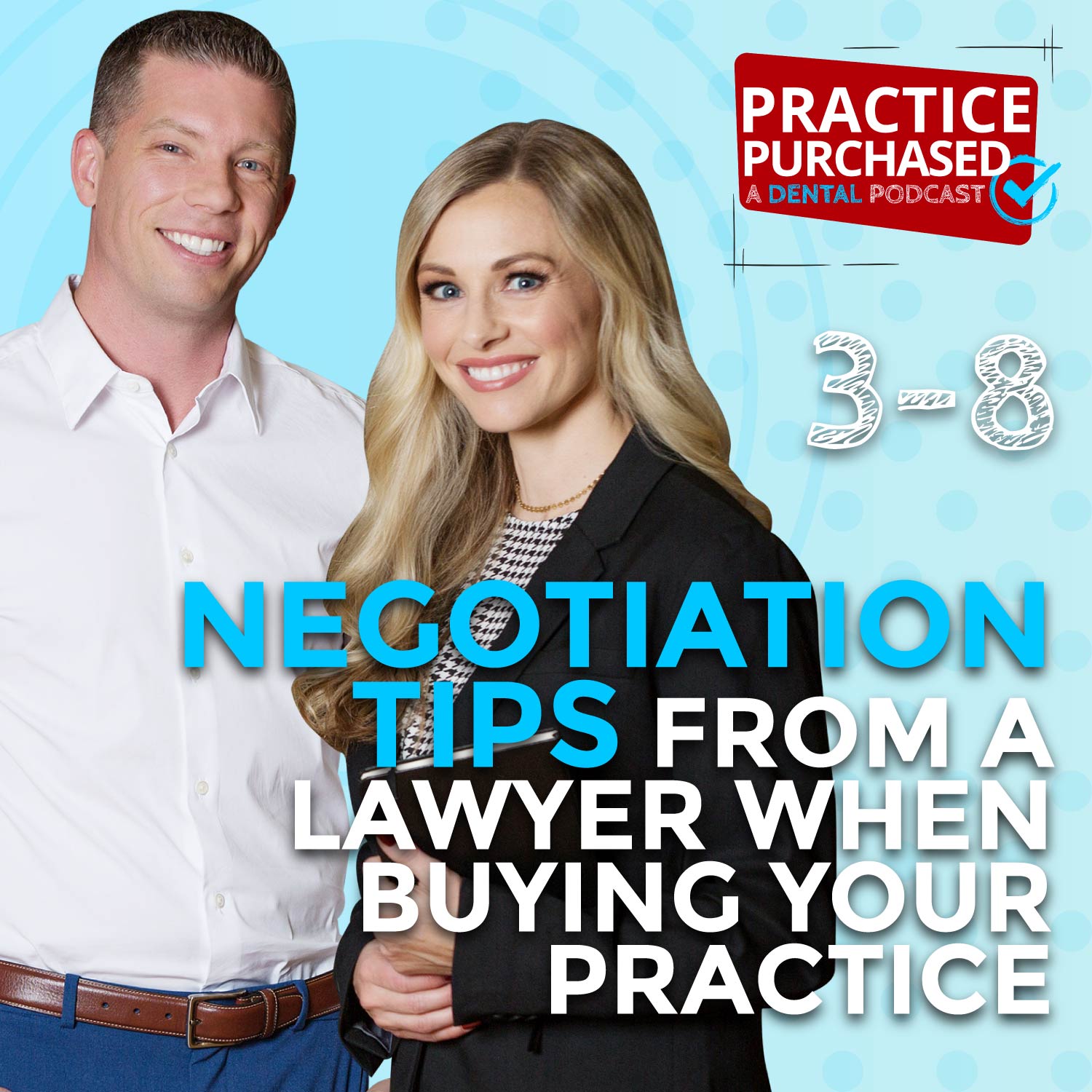 Would you like some tips on negotiating your best deal from a dental attorney who does nothing but negotiate dental practice deals all day? 
In this episode Ashley Garbe Smith with AGSDentalLaw.com and I talk through the most important negotiation strategies every buyer needs to know to be successful buying their dental practice. And, we'll cover the most common mistakes that tend to blow up the deal and kill goodwill between buyers and sellers.  
If you want to be sure to limit the risk of patient attrition, staff turnover and lawsuits in your dental practice purchase, you'll want to listen carefully to this episode.
If you'd like to connect with Ashley and ask her a specific question, you can email her directly at ashley@agslawfirm.com.
See more episodes, full show notes, blog posts, and more at brianhanks.com.