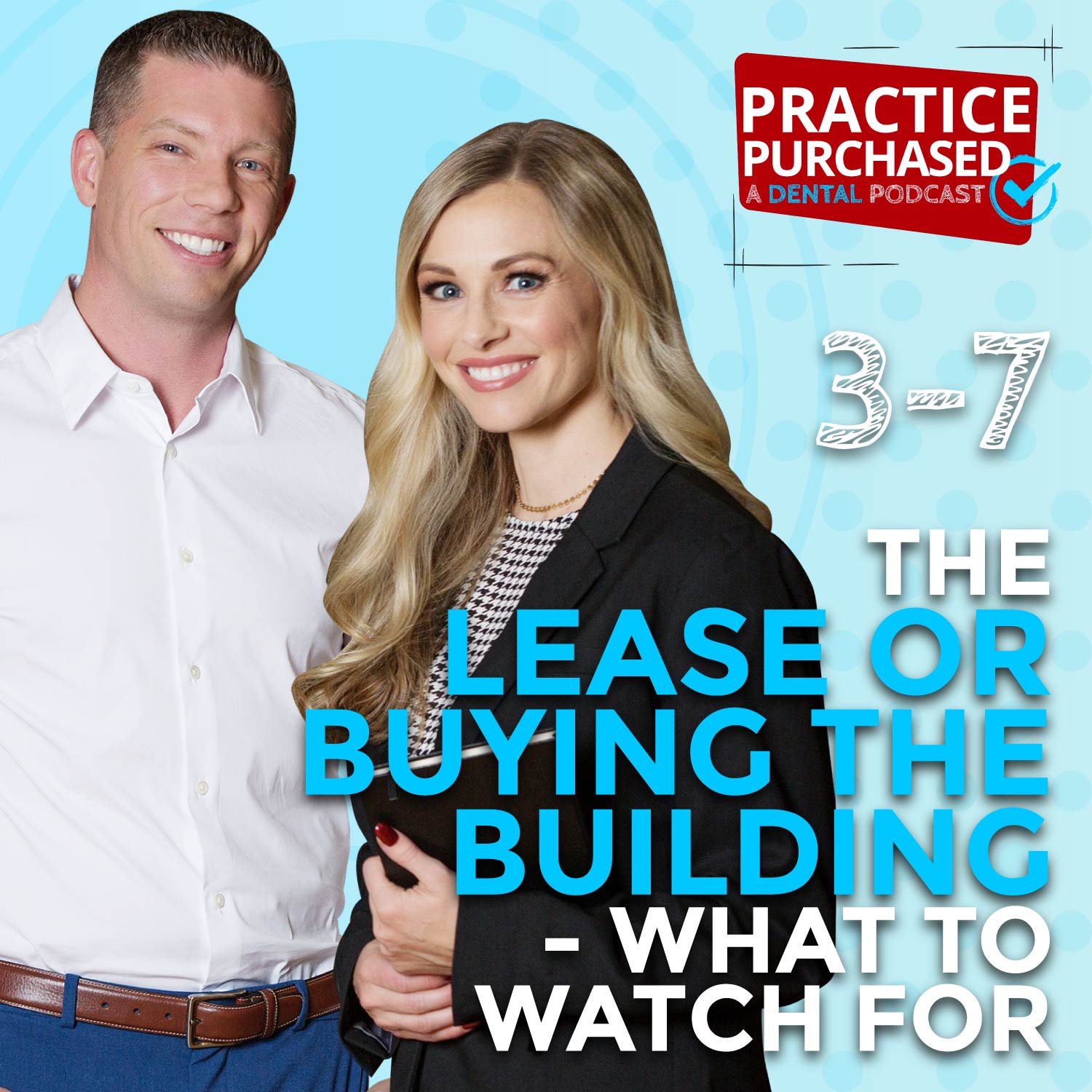 When you buy a dental practice you buy not only the business but access to the physical space to practice in - and that means either a lease or a purchase of the building. The building is the most permanent, large expense of your business - you can't afford to get this wrong.
Ashley Garbe Smith with AGSDentalLaw.com and I talk through the most important things to know in both situations - buying the building or leasing the space from a landlord. We'll include the most common areas buyers forget about and how to avoid costly mistakes. And we'll teach you where best to negotiate.
After listening to this episode you'll know who is going to help you with the building, why and what to make sure they don't miss - whether you're renting or buying the building.
If you'd like to connect with Ashley and ask her a specific question, you can email her directly at ashley@agslawfirm.com.
See more episodes, full show notes, blog posts, and more at brianhanks.com.