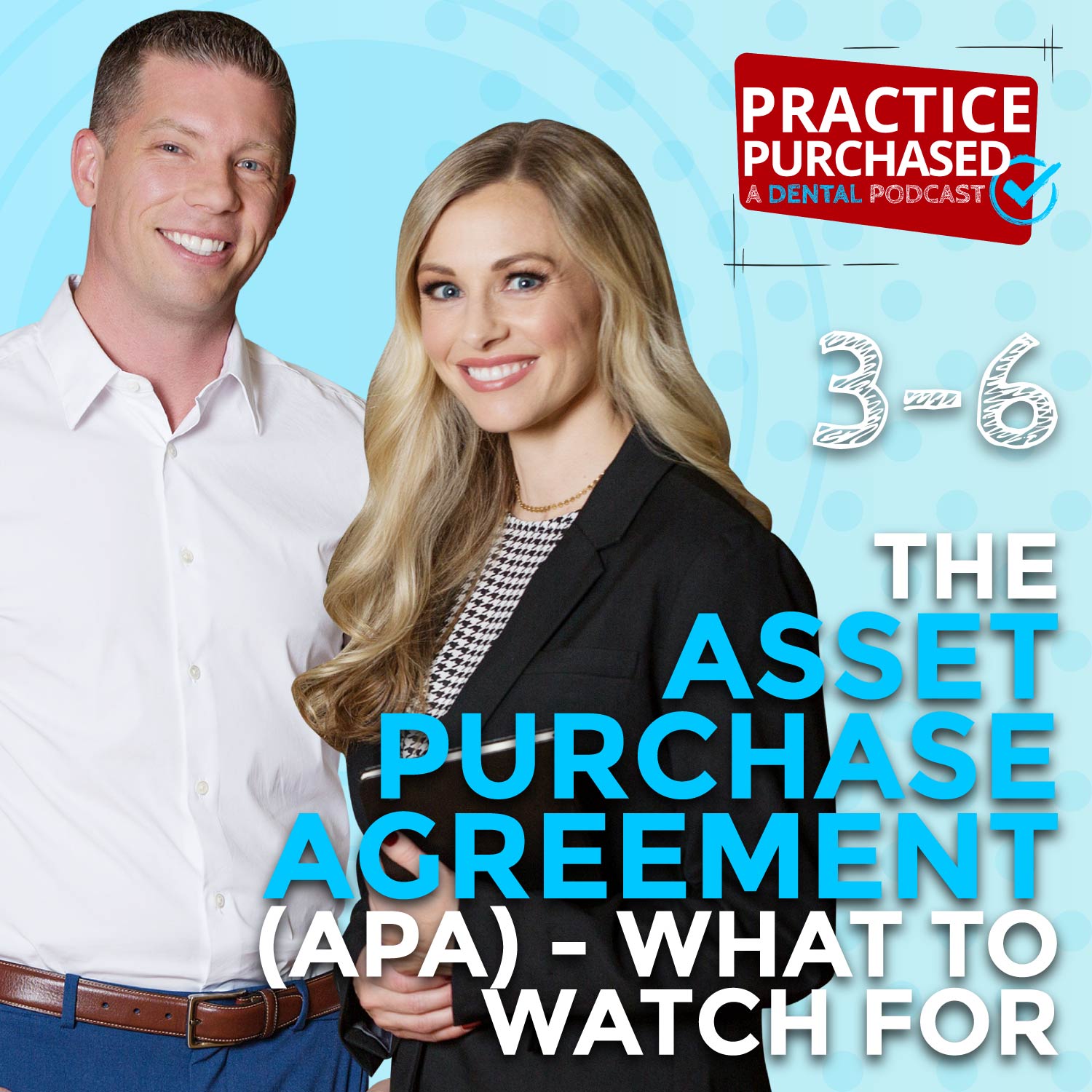 The asset purchase agreement is the big daddy of the legal documents that will help the business become yours. This document is frequently 50, 60...even 100+ pages long and has all kinds of legal language in it. What's important and what does it all mean?
Ashley Garbe Smith with AGSDentalLaw.com and I talk through the document as a whole and lay out a road map to understand the basics. We'll cover what absolutely MUST be in the document and why. We cover where you want to pay special attention as the buyer and where the seller is going to focus more.  
In this episode we'll provide you the basic toolkit necessary to ask the right questions and work with your dental attorney to have the best, most protective document possible for your dental transition.
If you'd like to connect with Ashley and ask her a specific question, you can email her directly at ashley@agslawfirm.com.
See more episodes, full show notes, blog posts, and more at brianhanks.com.