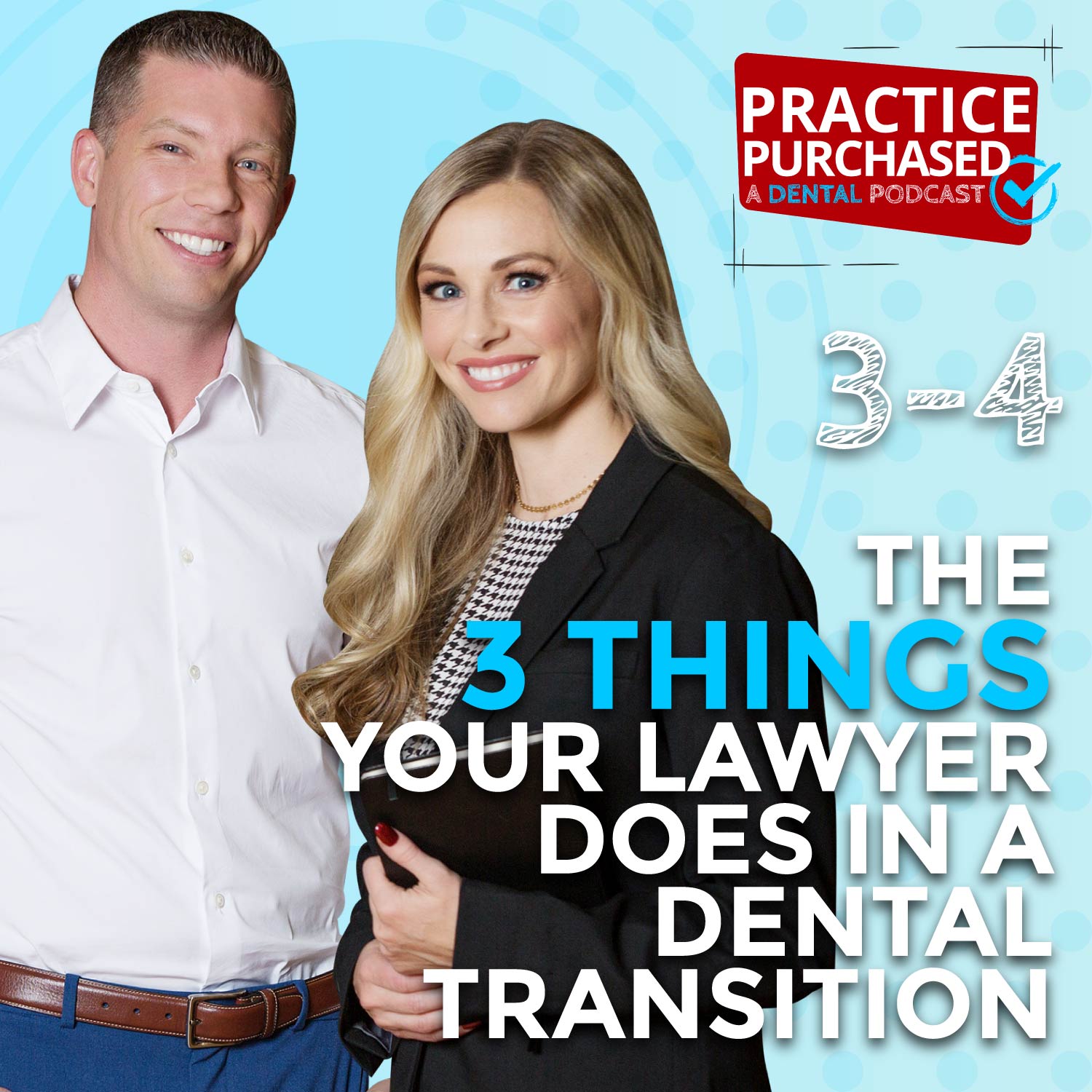 Ever wonder what the attorney is actually going to do for you when you buy a practice? It's important to know who is doing what, and perhaps more importantly what you shouldn't expect from your attorney during your deal.
ashley Garbe Smith with AGSDentalLaw.com and I introduce the 3 things you can expect your attorney to do on your deal. But more importantly, we address the concept of DUAL REPRESENTATION in dental transitions and why you'll never see lawyers act in this capacity. (Seriously...such a no-no). 
Ashley gives us some really good nuggets of wisdom with regards to confidentiality, a lawyer's fiduciary responsibilities, and how to make sure that your interests are being aggressively protected.
If you'd like to connect with Ashley and ask her a specific question, you can email her directly at ashley@agslawfirm.com.
See more episodes, full show notes, blog posts, and more at brianhanks.com.