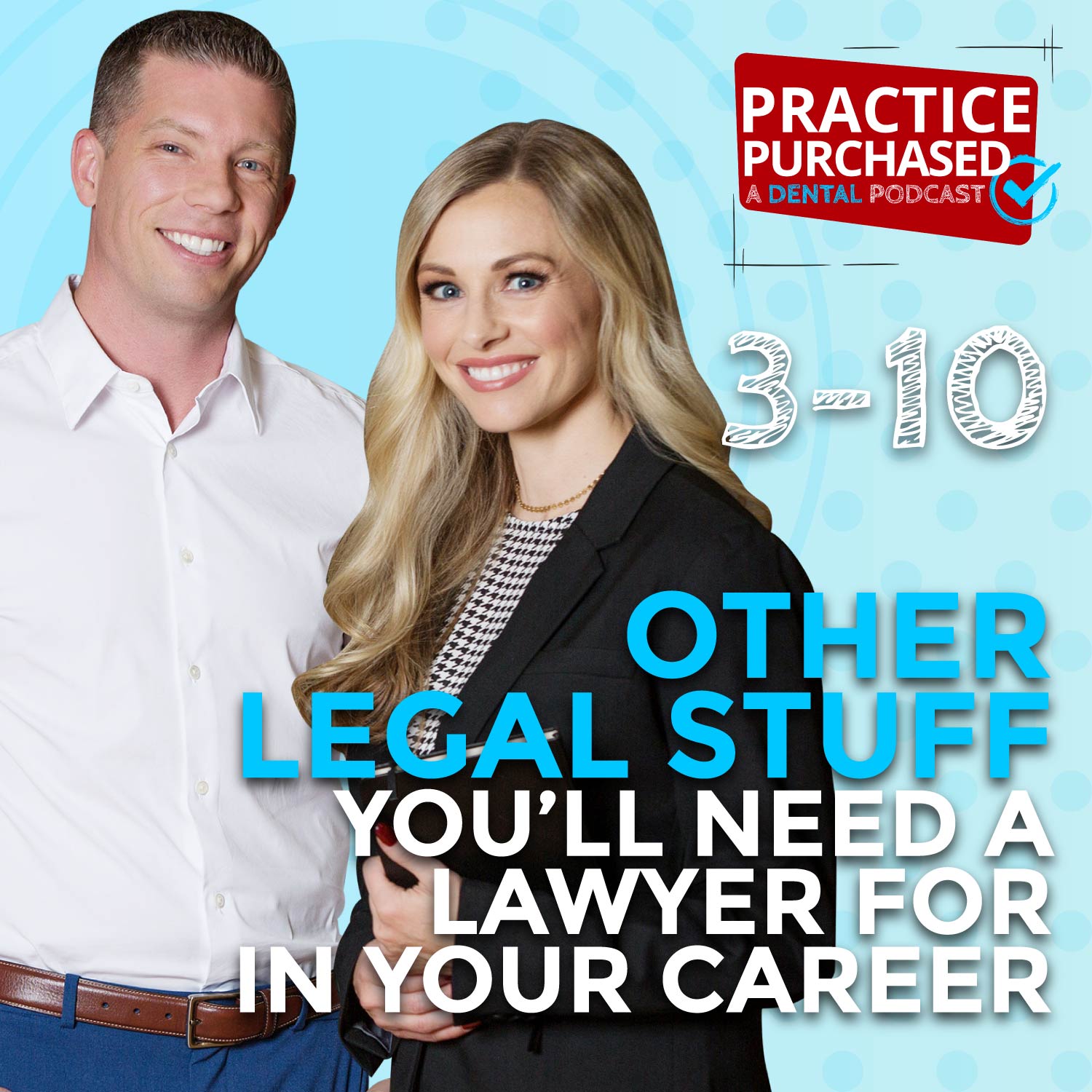 Hiring a dental attorney to help with your transition is one of the smartest decisions you'll make buying a dental practice. But what about AFTER the deal is done? What else will you need an attorney to do in your career?
Ashley Garbe Smith with AGSDentalLaw.com and I talk through the most common scenarios that will come up in your life and career as a dental practice owner where you'll need an attorney. We'll cover three questions for each scenario along the way: 1) do I really need an attorney here? 2) Does the attorney need to be dental-specific? 3) Should it be the same attorney that helped with my practice purchase?
Ashley gives us the roadmap to understand how best to think about the legal needs you'll have after you're a busy, successful business owner.
If you'd like to connect with Ashley and ask her a specific question, you can email her directly at ashley@agslawfirm.com.
See more episodes, full show notes, blog posts, and more at brianhanks.com.