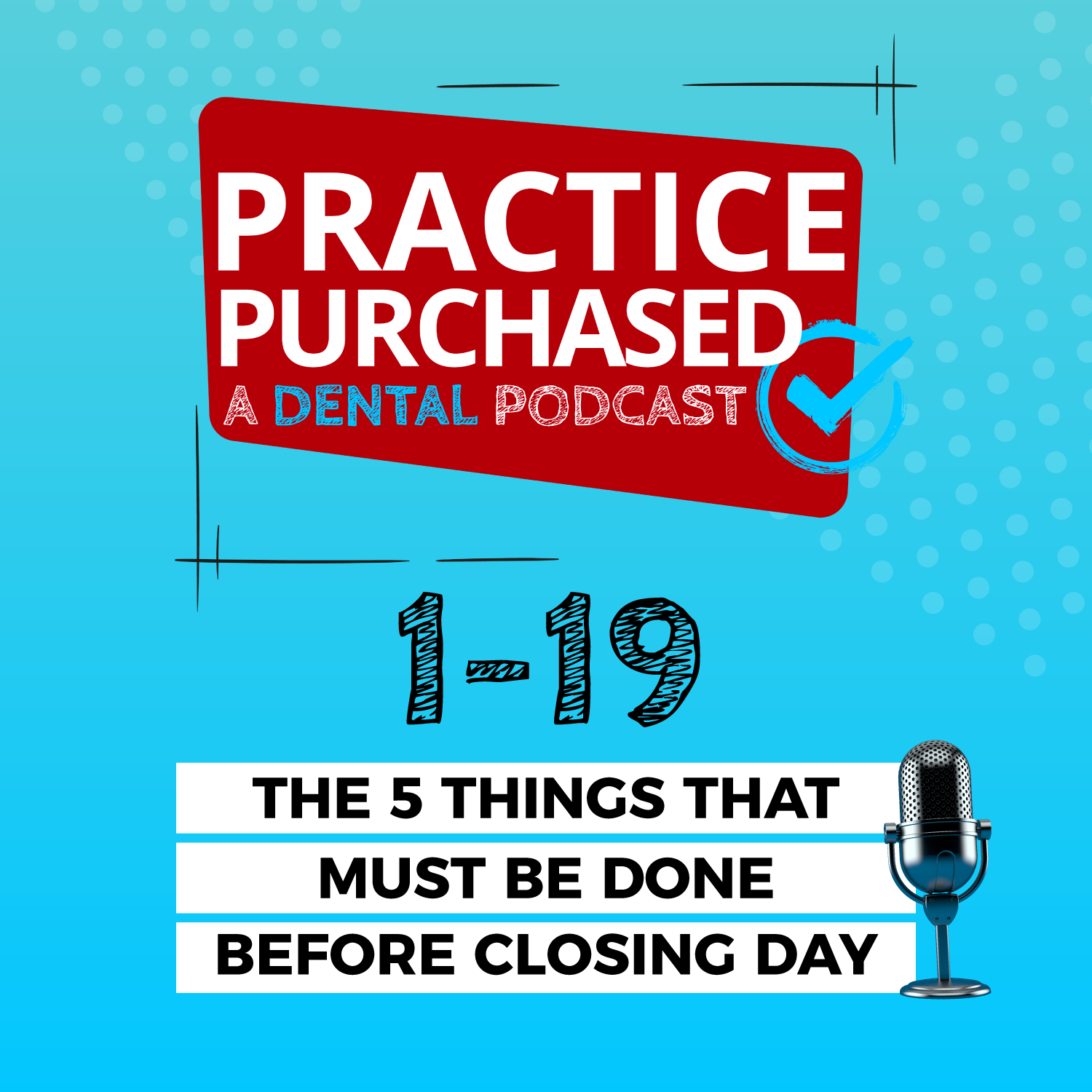 There is a long checklist of things to do to get ready to own a dental practice you're buying, but it's impossible to get everything done and ready to go. There are 5 non-negotiable tasks that absolutely MUST be done and ready to go before closing day. 
Listen to the second-to-last episode of Season 1 to learn what those five things are and how to get them done. 
See more episodes, full show notes, blog posts, and more at 
brianhanks.com
.