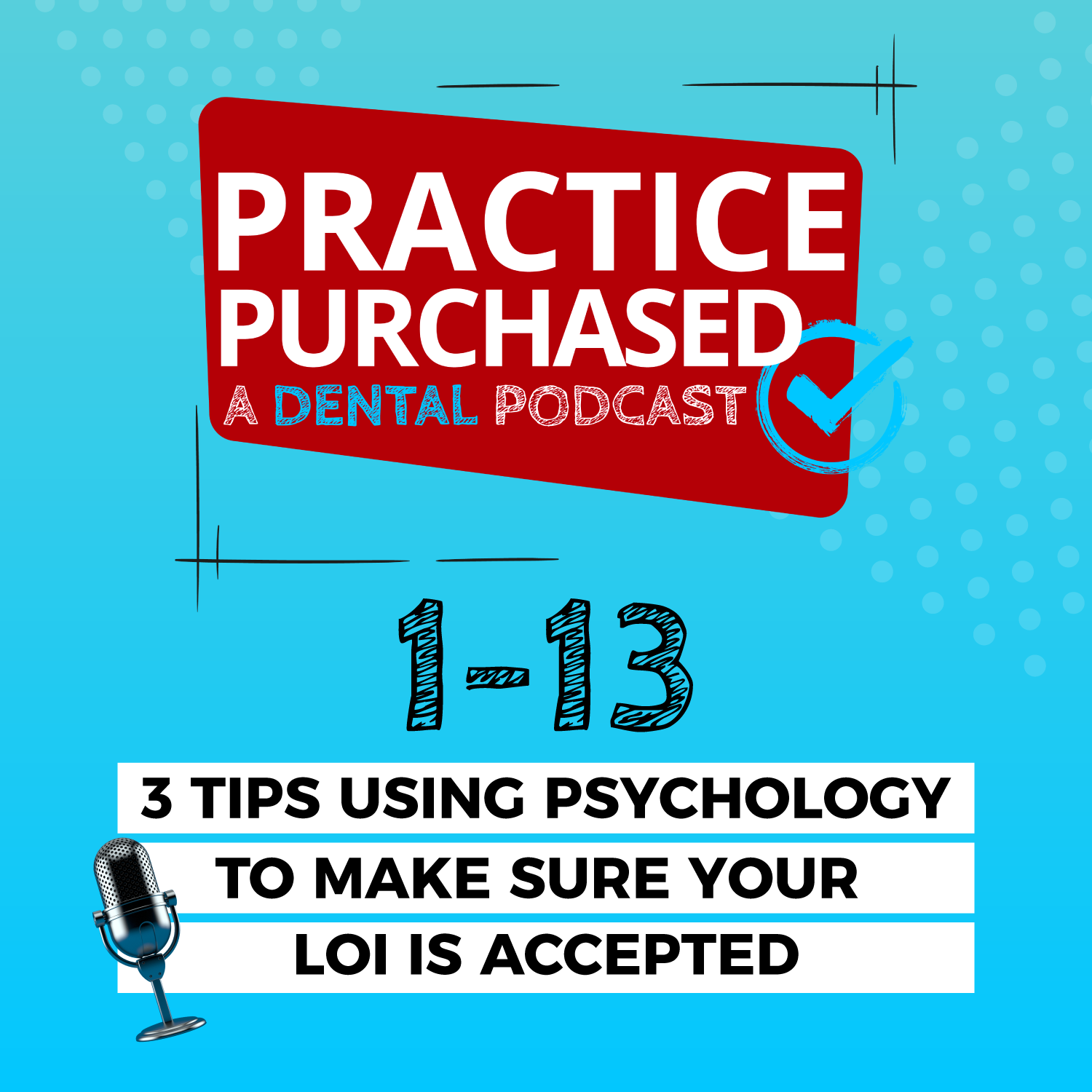 The best buyers know that submitting a successful letter of intent when buying a dental practice involves as much psychology as it does numbers. 
Listen to this episode to learn three tricks that take advantage of simple psychology to maximize the chances that your LOI is the one accepted buy a seller. 
See more episodes, full show notes, blog posts, and more at 
brianhanks.com
.