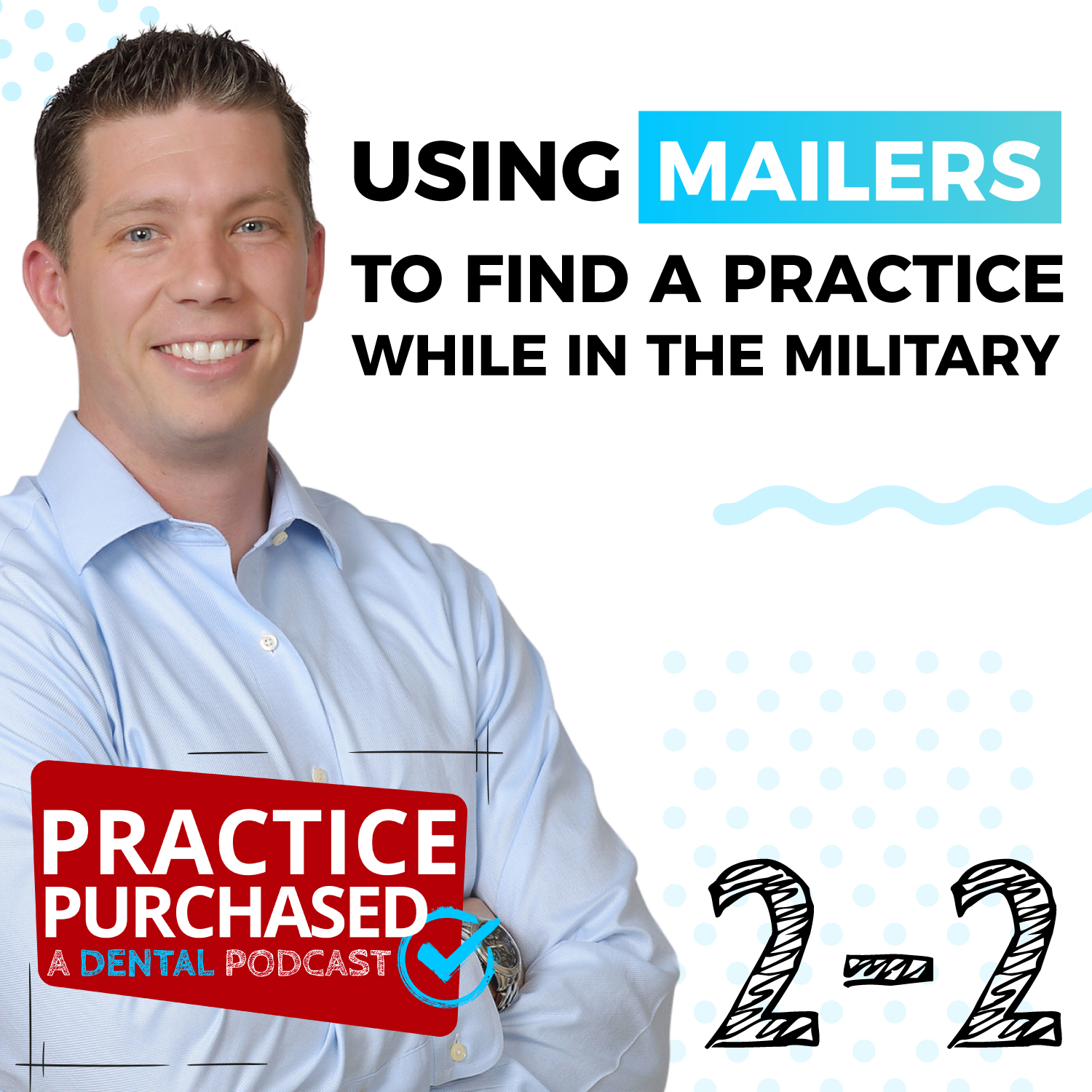 UPDATED COUPON CODE: BH-20
Throughout Season 2, I mention a coupon code for dentagraphics.com, the instant site analysis tool. I highly recommend it, and the updated coupon code (BH-20) will get you 20% off. Go check it out.
Listen as Dr. Thomas Pardue talks about using mailers while still in the military to find a practice collecting over $1M/year with 56% overhead.
Text the word EXAMPLES to 33777 to see Dr. Pardue's ACTUAL mailer to see an effective example of a mailer that saw a 10% response rate and found opportunities no one else was looking at.
Dr. Pardue used Dentagraphics.com to narrow down his list of cities and zero in on the best locations. Use the code "brianhanks" at Dentagraphics.com to get 20% off your own order.
Dr. Pardue can be reached at the contact information listed on his mailer.